Join the collector's circle for special offers and updates from my studio!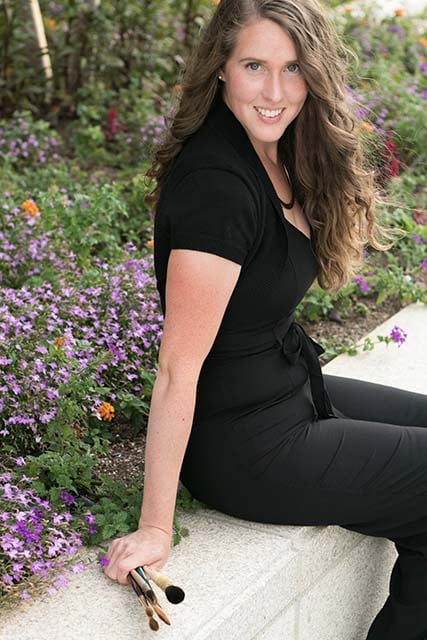 Hello, I'm Alisa!
A watercolorist with a mission to bring emotion and feeling to your life through painting light, color, and form in everyday life.
The art you will discover is realistic and impressionistic as I want you to feel the emotions and the power I see in the life and creation surrounding us.
On this website I share fine art and art business tips, news from my studio and my passion for life. 
Alisa is a hometown treasure. Nestled in the heart of Davis county she has an eye for the local scenery. It is beautifully captured in her art. Her pieces have beautiful detail. They are truly priceless. The perfect heart to a home.
Artist Statement
I paint in watercolor because it is the most natural way for me to capture how I see life. Watercolor allows me to experiment with the pigments, allowing them to mingle with each other and create unique results. I want to reveal both what I see as well as how I feel. Painting permits me to express my love for life and the emotions I experience when in the world.
Often, the way light touches a form and sparkles brings me a feeling of excitement and the need to recreate those feelings through art. From there I consider how to best communicate the moment I experienced. When painting, I use multiple techniques depending on what I want to communicate. By mixing realism and impressionism, my viewers can both see and feel as though they were in that same moment I experienced.
My paintings evoke a visual and emotional message by guiding my viewer on a journey to discover new life and emotions through color, light, and form. I share through my art feelings that the eye cannot see and allow opportunities for others to embrace the simple yet profound moments in life, and the emotions we experience.
Alisa's Bio
Alisa Laporte was born in southeastern Idaho where she received her education in Fine Art. Her paintings have won multiple awards, and are featured in private collections internationally. Alisa's love of nature started early in life as she spent many of her summers camping and fishing in the Palisade and Ririe Reservoirs in Idaho. Alisa also cultivated an appreciation for the sea, architecture, and landscapes of western France when she visited her husband's family in Bretagne. She is currently living with her husband and three young daughters in northern Utah.