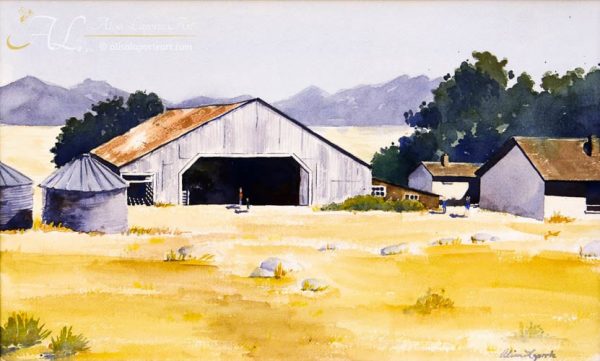 Watercolor of the Fielding Garr Ranch on Antelope Island.
Story
The ranch located on the south east side of Antelope Island and is one of the oldest working ranching in operation in the United States.
However, this painting is a memory to the past. At the end of 2016, a storm destroyed the main barn roof. Following the storm, the barn got a new roof loosing the rusticity of the old one.
This is not a print
You are buying the original, one of a kind painting!