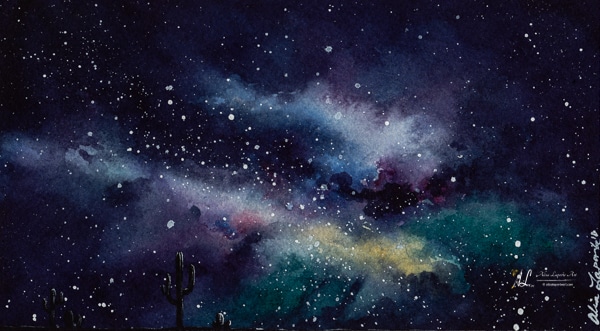 Watercolor painting of a beautiful galaxy
Story:
The galaxy, stars, and space have always interested me. They are so amazing and aww inspiring. I love the way the colors swirl and create new colors and shapes. It was so relaxing to create this galaxy, the ways looking up at the stars always calms my soul.
This is not a print
You are buying the original, one of a kind painting!