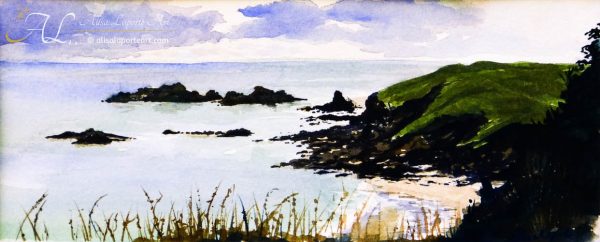 Watercolor painting of a beach on Houat island in France.
Houat Island mini series
This is part of mini series of three paintings.
A trip to France and a day spent on the Houat island in French Brittany inspired me to share the beauty of the place.
This is not a print
You are buying the original, one of a kind painting!