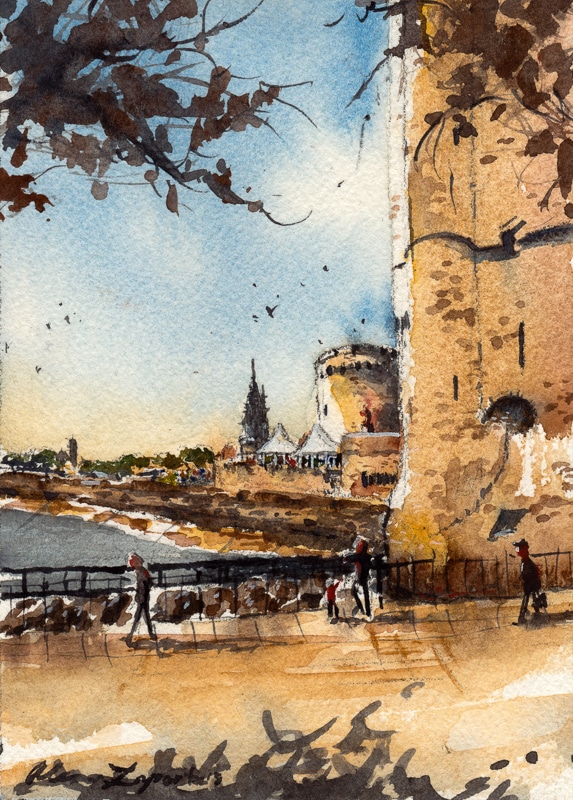 Watercolor of La Rochelle harbor in France.   Check out this and other paintings in my Gallery. Also if you're interested in prints you can go to my print store at  https://fineartamerica.com/profiles/alisa-laporte/shop or you can click on PRINTS in my website.
Story:
La Rochelle is a beautiful city on the west coast of France. When I first arrived in La Rochelle, I was amazed by all the boats. Being there in August the sun felt warm on my face. France felt like a slower pace of life. I feel life is always so busy we are always on the go. But in France, they dont have all the fast food we have. They take the time to eat and converse. To enjoy where they are and what they eat. This painting feels like that step back. like when I was a kid enjoying every moment of summer.
This is not a print
You are buying the original, one of a kind painting!