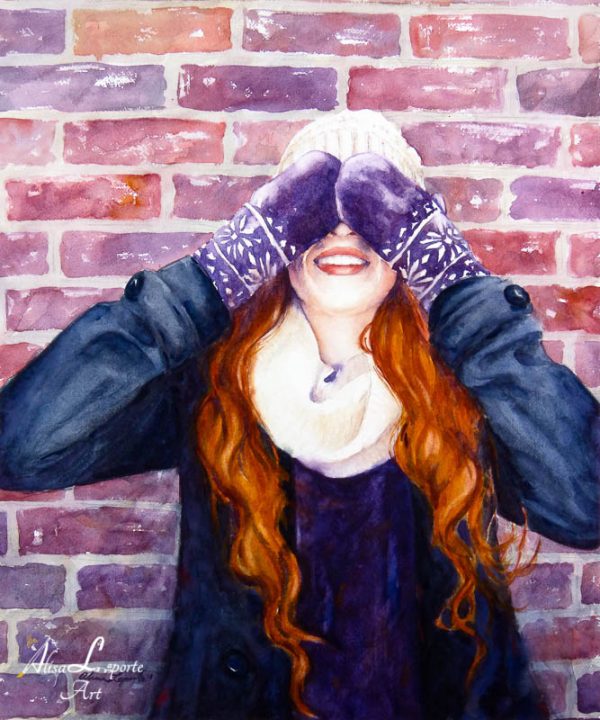 Watercolor painting of Loving me. I have been working on this project for a year. Figuring out how to portray loving me. This is the first in a series I'm working on.  The inspiration for this painting came from my daughters, nieces and some amazing girls in my life.  Check out my print store by going to https://fineartamerica.com/profiles/alisa-laporte/shop or by clicking on PRINTS in my website.
Story:
This painting is to inspire and promote loving yourself. Women are bombarded by social media, magazines, and TV. We are told how to look and dress, so we "fit in." Asking women of all ages, and background to model for me. Each is asked what their favorite feature is. Then hats, scarves, and mittens are used to hide other features. Focusing on what they love about themselves. Because we all, need to focus more on what we love about ourselves, and less on what we hate. Especially seeing my girls and nieces already going through body shaming, and feeling like they aren't enough. I want to encourage girls and women to feel like they are always good enough. Find one thing you love about yourself, focus on that. Soon you will find more to love, till you find a love for your whole self.
This is not a print
You are buying the original, one of a kind painting!