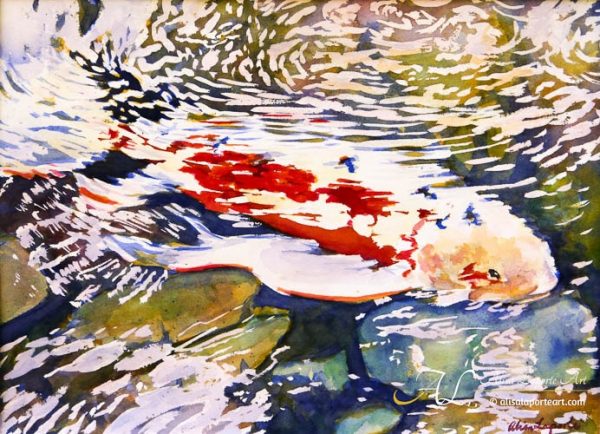 Watercolor painting of a koi fish in a pond full of lilies.
Story
On a vacation in the mountains, I discovered a little pond of clear water full of lilies with a huge koi fish. I wanted to share the how serene this moments was.
This is not a print
You are buying the original, one of a kind painting!