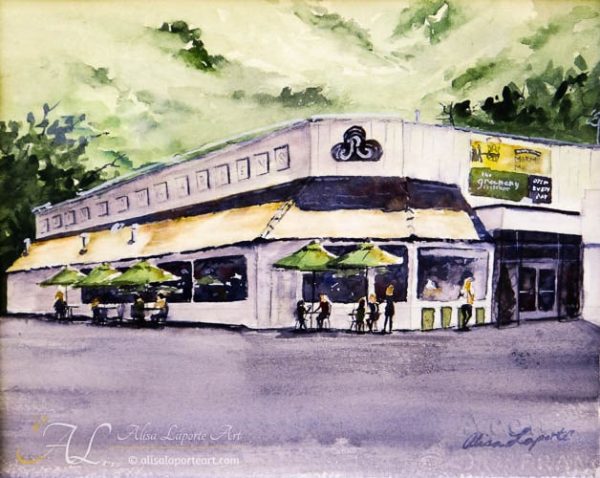 Rainbow Gardens
This painting is available at the following :
Syracuse Community Center
1912 W. 1900 S.
Syracuse, UT 84075
Phone: (801) 614-9660
Syracuse Community Center
Plein Air Watercolor of the Rainbow Gardens gift shop in Ogden.
Story
The Rainbow Gardens is a charming little restaurant/ gift shop at the mouth of the Ogden Canyon. Many visitors come to enjoy the food and beautiful view of the canyon.
Plein air means outside in French. I did this painting outside without any help from photographs or other studio assistance.
This painting entered the Plein Air Competition organized by the Eccles Community Art Center.
This is not a print
You are buying the original, one of a kind painting!