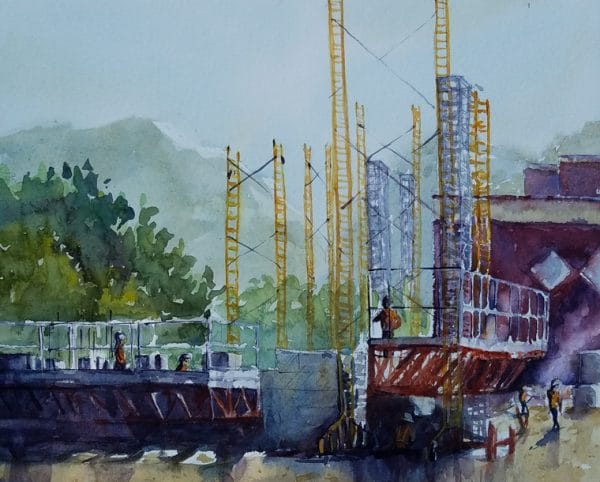 Rebuilding Our History

  Sold
Watercolor painting of a constructions site in the historic downtown of Ogden that I did en plein air for a competition.
Story:
"Rebuilding Our History" came about while finding a subject for the Ogden Plein Air Competition. I found this construction site and it spoke to me about the history of Ogden.  Many of the buildings in the downtown area were fixed up or moved and rebuilt. I later found out while painting that the original building was moved and they were rebuilding a new one. The original building is still in use during construction. These men are key in the preserving and rebuilding of this city.
This painting was entered in the 2018 Plein Air Competition organized by the Eccles Community Art Center and won 2nd place.