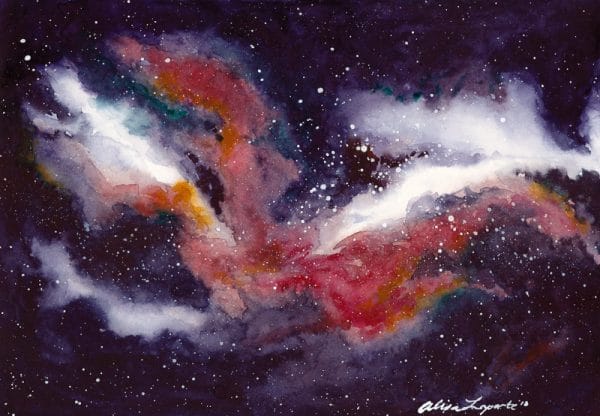 Creating a watercolor galaxy using reads and oranges.
Story:
This painting of Red galaxy was created while doing research. I was asked to teach a class how to create a galaxy painting. So I started experimenting, trying different colors and methods. I found that layering the colors worked best. And created depth in the mass of colors. I found this red galaxy study to be very relaxing and beneficial to my other paintings. I have been trying to loosen up my style. This has helped me because you have to allow the paints to flow together. I had to sit on my hands many times so I wouldn't render something out. Its good to get out of your comfort zone and challenge yourself. And to experiment and explore something new. 
This is not a print
You are buying the original, one of a kind painting!