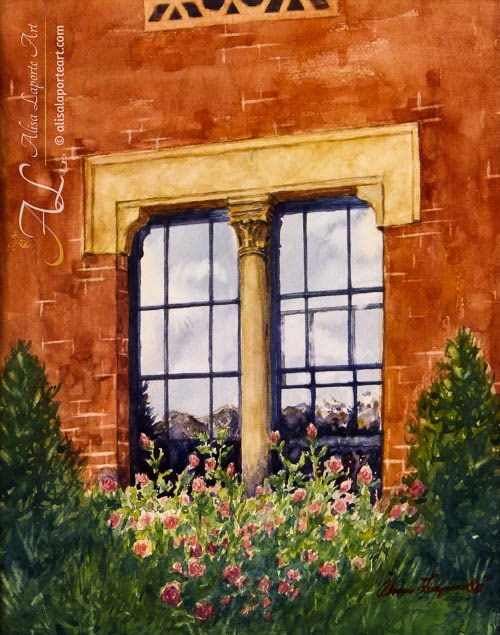 Plein Air Watercolor painting of the mountains reflecting in a window of the Union Station in Ogden, while the sun is shinning on a rose bush just in front of the window.
Story
This train stations beauty has inspired many paintings. It is truly a beautiful station and was formerly the junction between the Union and Central Pacific Railroads.
Plein air means outside in French. I did this painting outside without any help from photographs or other studio assistance.
This painting was entered in the Plein Air Competition organized by the Eccles Community Art Center and won 2nd place.
This is not a print
You are buying the original, one of a kind painting!