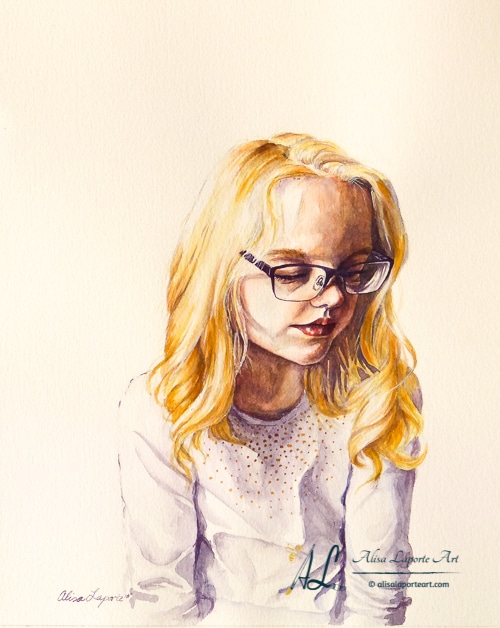 Watercolor painting of young girl reflecting on school, friends, and life.
Story:
Watercolor of a young girls reflections of her day. We often think about our day and all we have done and accomplished. When our kids ponder and reflect on their day do they ever feel like coming to us to talk about what is going on? When we reflect and ponder on our day it can help us put things into perspective. We can then move forward and make plans for our future.
This painting was juried into the 2018 Spring, Utah Watercolor Society competition by master Jeannie McGuire and won the juror award.
This is not a print
You are buying the original, one of a kind painting!