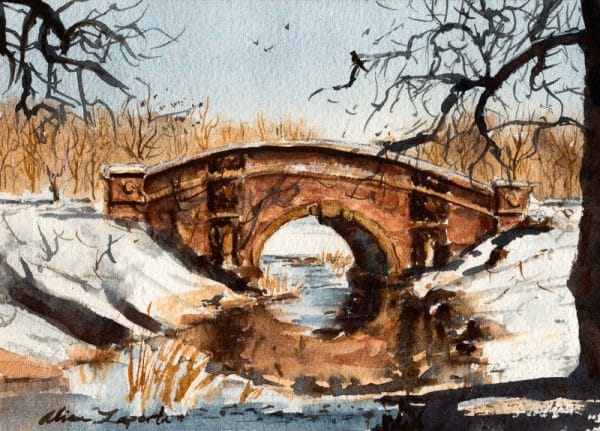 Watercolor of Winter bridge, reflected in stream.  Check out this and other paintings in my Gallery. Also if you're interested in prints you can go to my print store at  https://fineartamerica.com/profiles/alisa-laporte/shop or you can click on PRINTS in my website.
Story:
This winter bridge was a good challenge for me to paint. It is difficult to paint snow, but also use a limited pallet. Using only four to five colors allowed me to focus my attention. Not on what color I was using but what value. Achieving the right value in the most important part of your painting. As it is what leads you in and around your painting. This winter bridge was a fun scene for me. Because it reminds me of Home Alone. One of my favorite childhood movies.
This is not a print
You are buying the original, one of a kind painting!