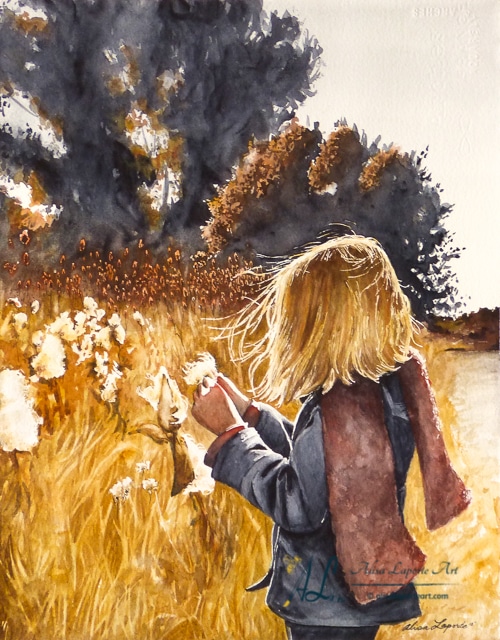 Watercolor painting of girl observing and wondering about the cotton that was floating around.
Story:
Wonder is a watercolor of a girl wondering and observing the cotton. We were taking a walk and there was cotton floating around and my girls stopped to look at in and wondering where it came from. When the found the cotton plants they studied and observed them for a while. I love that our children are so fascinated about the world around them, something that we might disregard or be frustrated about. creates wonder and excitement for all of our young ones.
This painting was juried into the 2018 Spring, Utah Watercolor Society competition by master Jeannie McGuire.
This is not a print
You are buying the original, one of a kind painting!