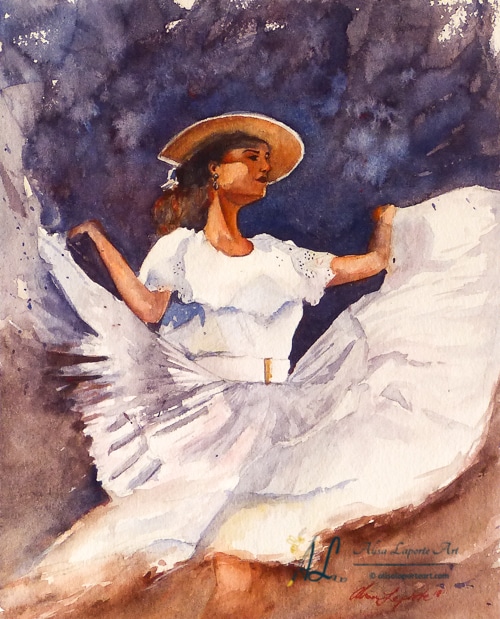 Yolanda
This painting is available at the following :
Sego 3 Fine Arts Gallery
661 S. 200 E.
Salt Lake City, UT 84111
Phone: (801) 328-9848
Utah Watercolor Society (U.W.S.) 2020 Small Works Exhibition
From March 20th to April 15th, 2020
Painting was juried in the exhibition by artist Doug Allen.
Watercolor painting of Yolanda performing a cultural dance.
Story:
Yolanda is a woman who performs dances about her culture. She performs with other men and women the old dances of her ancestors. It is important for us to continue on with these traditions so we can remember who we are and where we come from. This is what makes each one of us so unique. I have seen Yolanda dancing and have wanted to capture the beauty of the dance she shares.
This is not a print
You are buying the original, one of a kind painting!