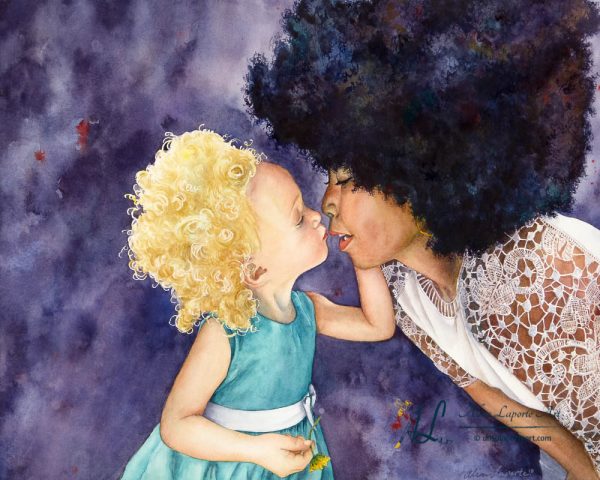 In this mother and child painting, I want the viewer to see the strength and bond between the mother and her child.
I am drawn to the subject of mother daughter relationship because of comments mothers receive about their children.
Story:
I found inspiration from this woman who went through so much hardship. People asked her many times why she would adopt a white child? Her answer is always "baby mine"!
To me, love creates a connection and bond no matter the skin color or differences.
In this blogpost You can watch the speed painting of Baby Mine and listen to Carmen, my model, covers Starry Starry Night.
This is not a print
You are buying the original, one of a kind painting!