The Commission
I was commissioned to create a painting for my client's wife, who loves all things Harry Potter. He wanted the night scene of Harry and his classmates arriving at Hogwarts by boat. It was for her birthday and to be a surprise!
I always sketch and draw on a different paper so I dont ruin my watercolor paper. I then transfer it onto my watercolor paper using transfer paper.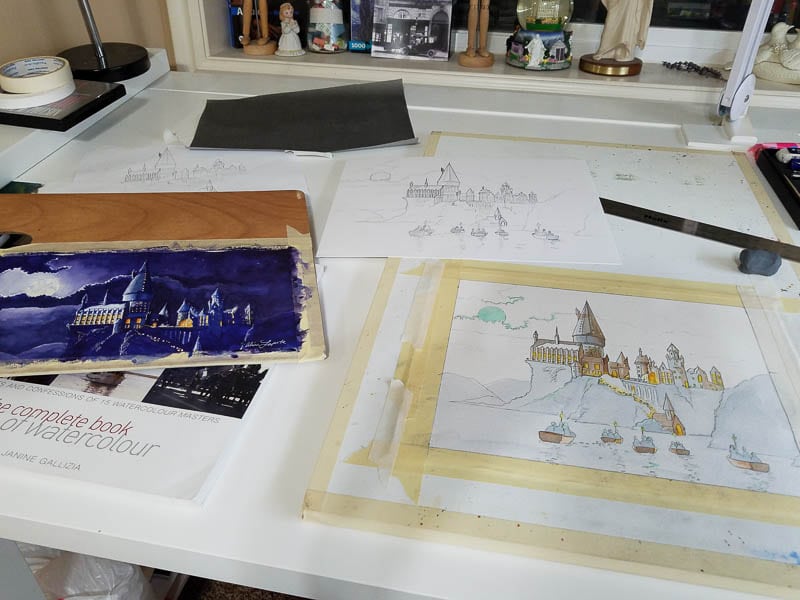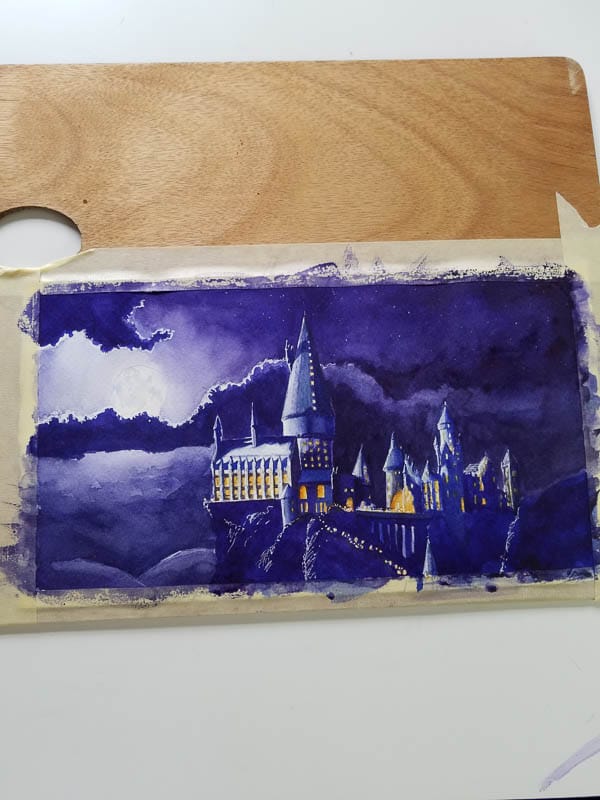 My Process
This particular scene is so magical, and enchanting, as you see the castle lit up and the moon creating a haunting glow. I have never done a night scene before but wanted to capture the magic of it. Therefore, I did some research and practiced the techniques I learned about to make sure it would be what both me and the client wanted. During the process I would send pictures to my client to give him updates and approval for what he would want before I would start the actual painting. With watercolors you can't just cover it up and fix it. Once you put the paint down that it what you get, if you mess up, you start over.  
Mock up
This was one of my first practice mock ups to test out the new technique I had learned. It's really purple!

But it helped me understand what I needed to do.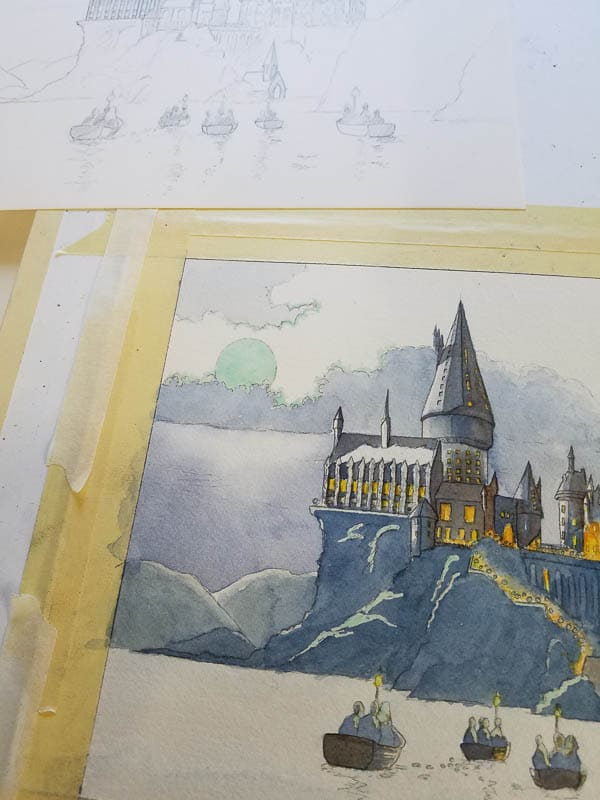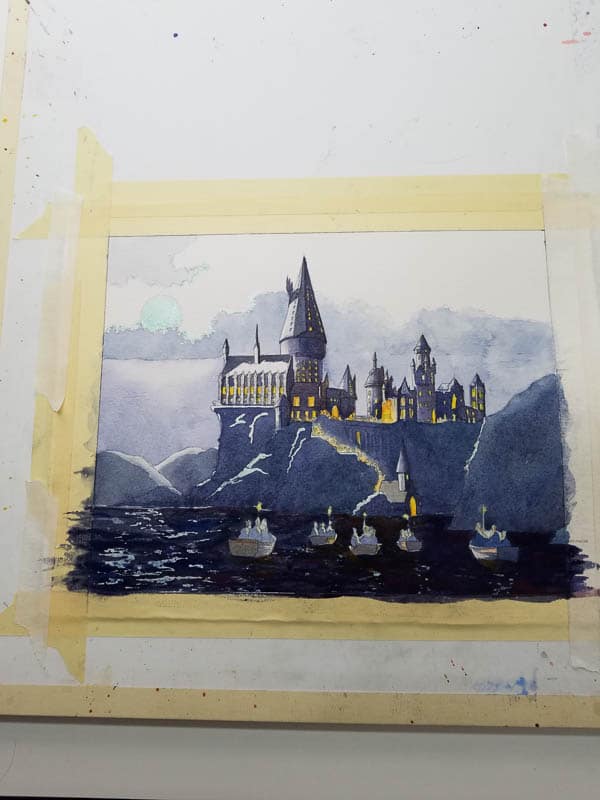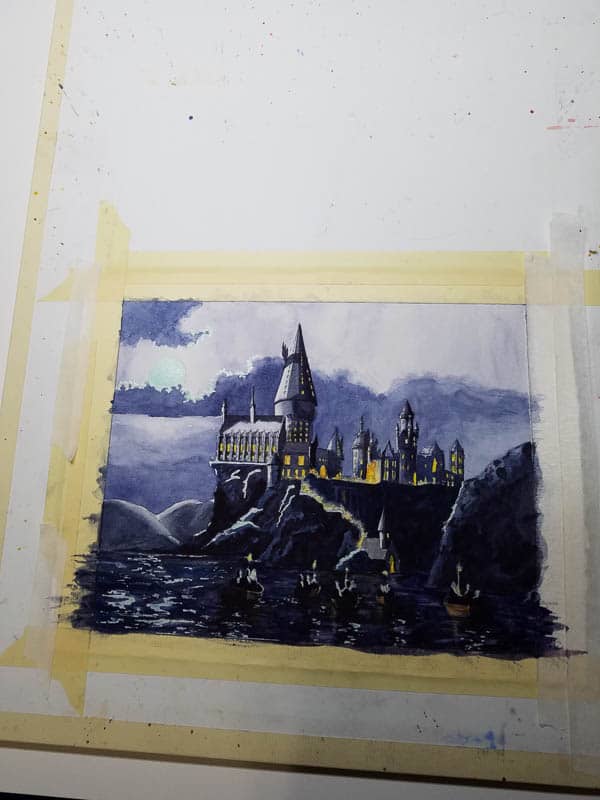 I built up the dark colors layer by layer to create depth and a deep rich color. Nowhere in this painting have I used "Black" straight from the tube. I mix all my own blacks, using a mixture of red, blue and a touch of yellow. This will give a rich and natural feel to your painting that straight black from the tube cannot. Black absorbs color and will leave your painting feeling lifeless and unnatural.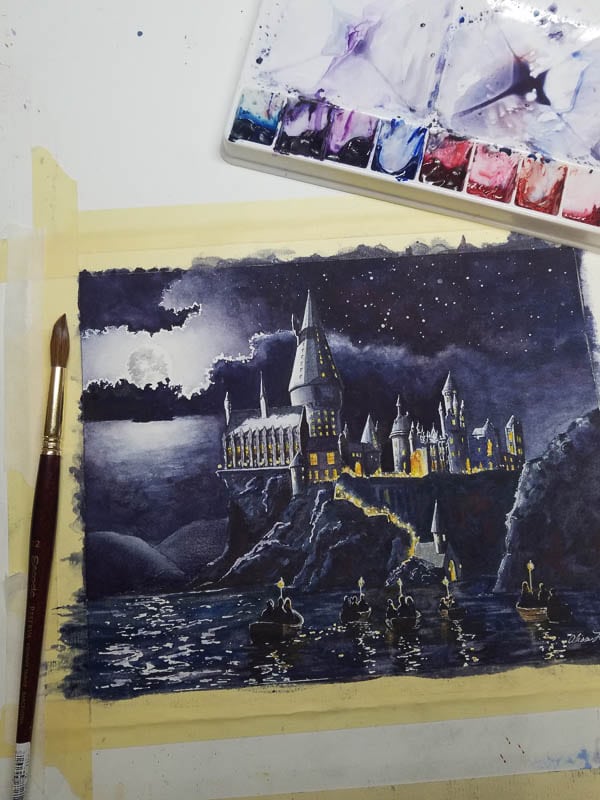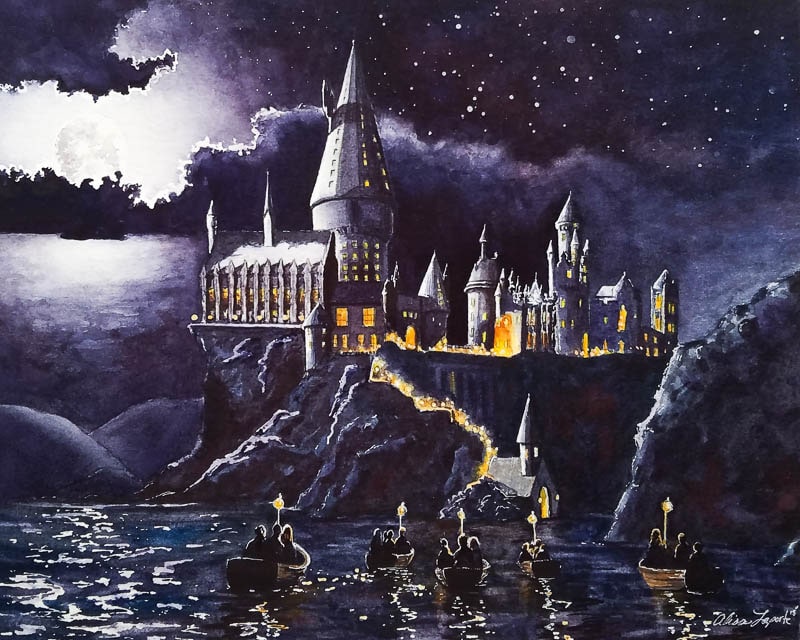 I was privileged to be there when my client gave the painting to his wife. She was speechless, and my client said to me, "That's a good thing, that means she likes it!" I'm so glad that they both loved it, that is was brings me joy!