Sennelier Brand
Sennelier brand watercolor paints have been wonderful to use. If you have never used them, I would suggest giving them a try. They are very comparable in price as you get a larger tube for about the same price as a smaller tube in other brands. I prefer them especially for the colors I know I love and use a lot. Plus, the color and vibrancy are amazing!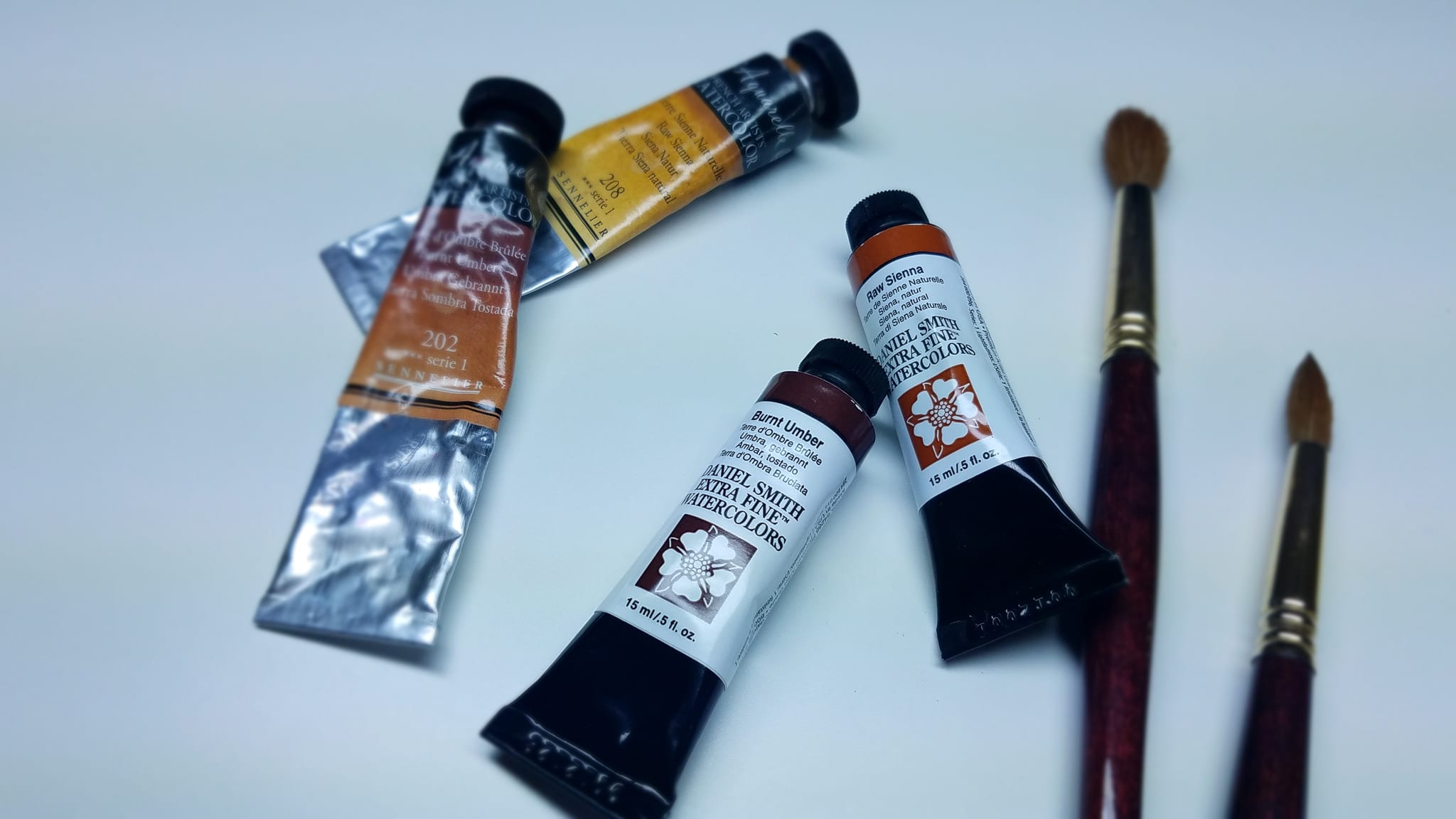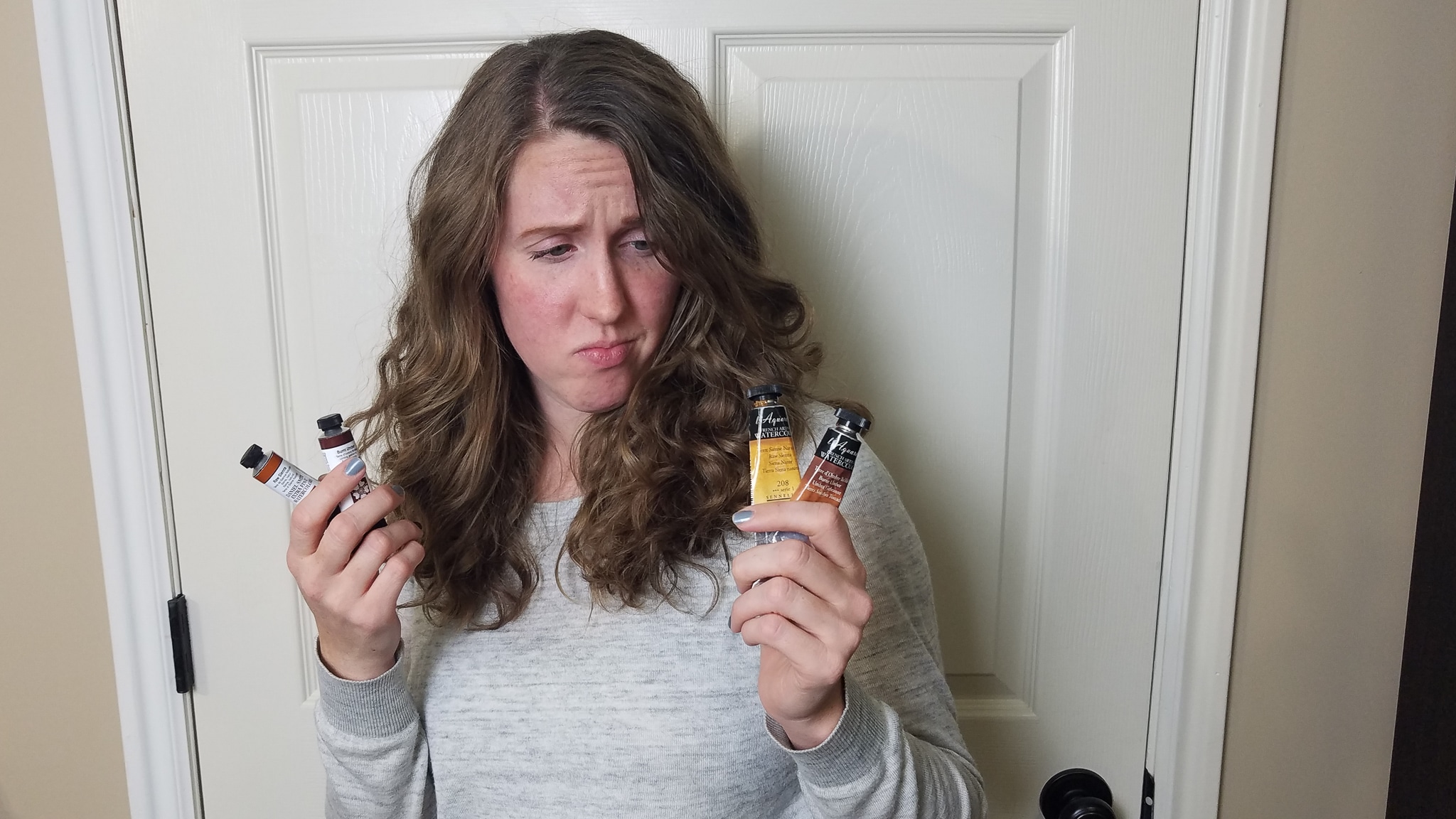 What I noticed
 As I have used them, I noticed some big differences in my browns. Especially when I would be at a workshop and following the teacher. My browns just weren't the same. And I wasn't getting the same color and effects and the hue was never as dark as I would like. And was left disanointed much of the time. I do like the colors but I'm now curious how they will compare with other brands. Therefore I ordered some browns in Daniel Smith to compare with what I have.
Results 
After testing the two brands I am shocked at the color differences between the Raw Sienna's, and Umbers. They are both great colors but so different that I would not guess them to be the same color.
Mixing Grey's 
Now that we have gone over the differences between the two brands, I want to share with you how to mix greys. It is important to mix your own greys and blacks, because they feel unnatural straight from the tube. Black absorbs and is the absence of color. Therefore, if you use it straight out of the tube your painting is going to feel off. Unless you add some color to your black.
You can easily mix your blacks by using a combination of red, blue and a touch of yellow. Greys can be mixed by using your browns, like Raw Sienna, Burnt Umber, and Blues. Now depending on which browns and blues you use; your greys will be different temperatures. You can see the differences in this video.
Arches Watercolor Paper 140 lbs. cold press
Escoda Alvaro Castagnet Brush Set
Ultramarine Deep
Sennelier