Techniques
In this video you will learn four new wash techniques that will aid you as you continue to lean how to paint in watercolors.  As you progress you will use both past and curent wash techniques. Continue to practice the tree base washes from our first lesson. Practicing them will help you to remember them and help you to get better and better. 
You will learn Wet on Wet, Wet on Dry, Tinting, and Dry Brush. 
Here you can download the sketch I used in this video. For learning purposes only. This video will teach you how to apply the new wash techniques from the video above.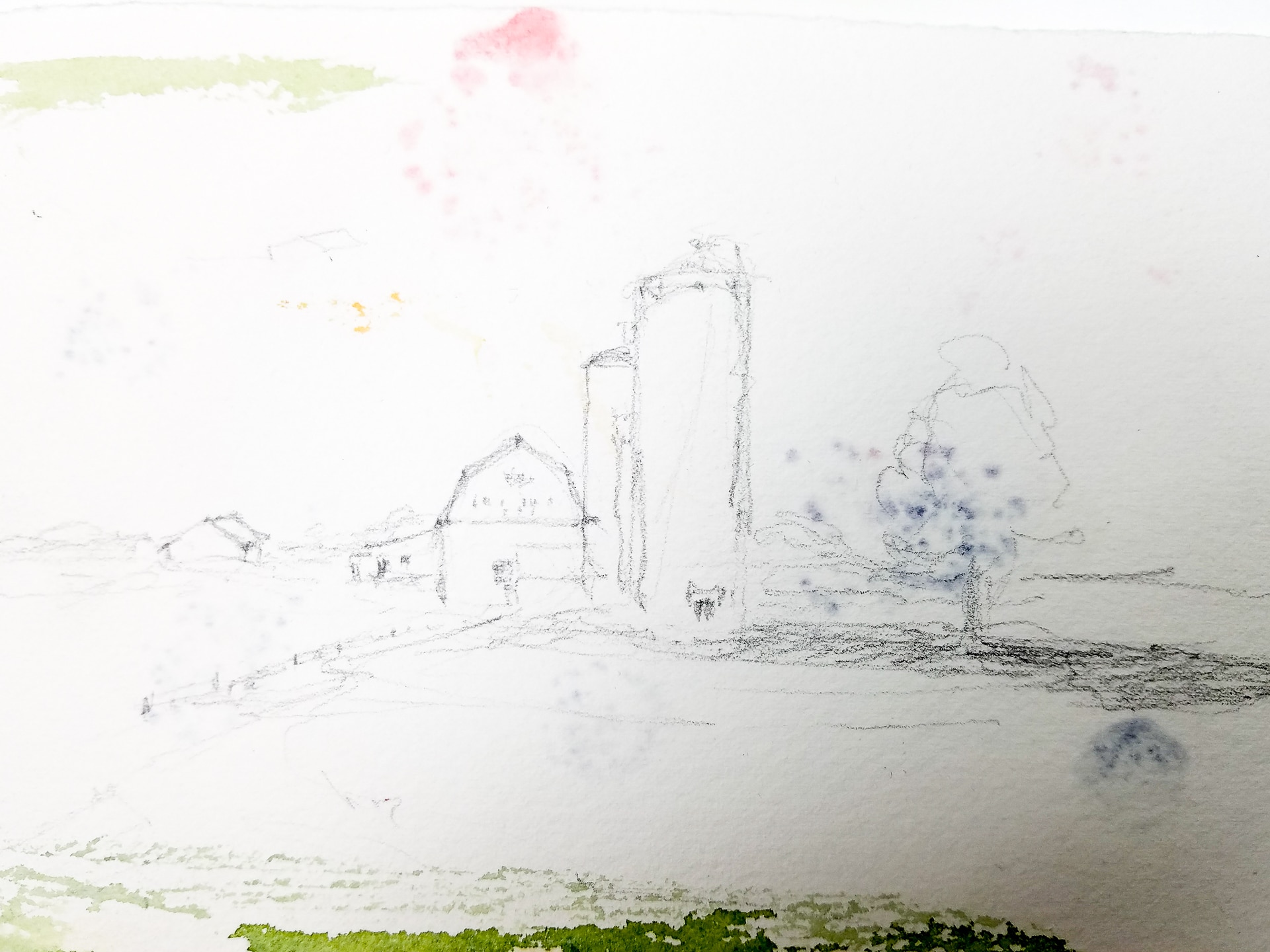 Supplies:
Staedtler 2H
 1" Flat brush
 12 Round brush
 4 Round brush
 Rigger brush
 Colbalt Blue
 Ultramarine Blue
 Yellow Ochre
Veridian green
Sap green
Burnt Sienna
Burnt Umber
Raw Sienna
Raw Umber
 Cad Red light
 Arches 140 lbs. paper
Thank you all so much for your support and hope this information is helpful. If you have any questions let me know in the comments below.
Comment if these washes were harder or easier than you thought they would be?